Booking.com7.2
Expedia.nl7.2
Google7.8
Beautifully located on river the Dinkel
Welcome at Fletcher Hotel-Restaurant Dinkeloord. The hotel in Beuningen allows you to fully relax thanks to its luxurious facilities and hospitable staff. During your stay you will have everything you need at hand.
Hotel located by river de Dinkel
Culinary dining in the à la carte restaurant
In the middle of nature reserve het Lutterszand
Near Ootmarsum and Oldenzaal
Four multifunctional meeting rooms
Comfortable stay
Fletcher Hotel-Restaurant Dinkeloord is the ideal destination for a night or weekend break in Overijssel. The hotel has pleasant facilities such as an indoor swimming pool. On sunny days, you can make use of our bike rental service to explore the beautiful surroundings.
After an active day you can also relax in the atmospheric restaurant of the hotel. Here you can enjoy delicious à la carte dishes prepared with passion by the chef. The hotel also has four multifunctional meeting rooms for business meetings.
Surrounded by nature
The surroundings of Fletcher Hotel-Restaurant Dinkeloord are perfect for varied cycling and walking tours. The hotel is uniquely situated on the German border and is surrounded by the landscape of Twente. You can climb the 85 meter high hill the Tankenberg or stroll through the nature reserve the Lutterzand.
Our team welcomes you!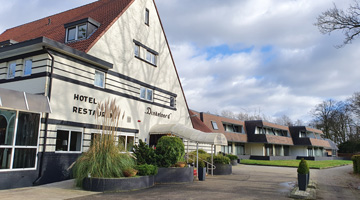 Photos and videos
Do you already want to get in the mood before you arrive at our hotel? Check out the photos and videos of our hotel here.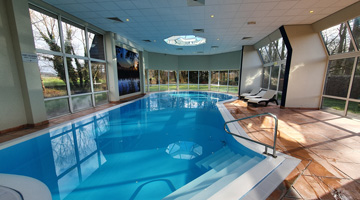 Come and relax
At Hotel-Restaurant Dinkeloord you can relax in our indoor pool, steam bath or sauna. It's nice to completely unwind after an active day.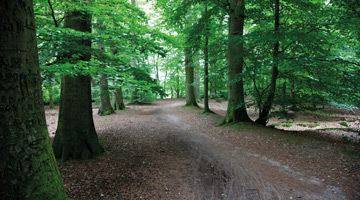 Discover the landscape of Twente
You can enjoy impressive cycling and hiking trips in the wooded surroundings of the hotel. Along the banks of the river you will find many species of birds, beautiful stretches of sand and spectacular cavings. Nature lovers will feel completely at home in these surroundings.